Virtual Pinball Practice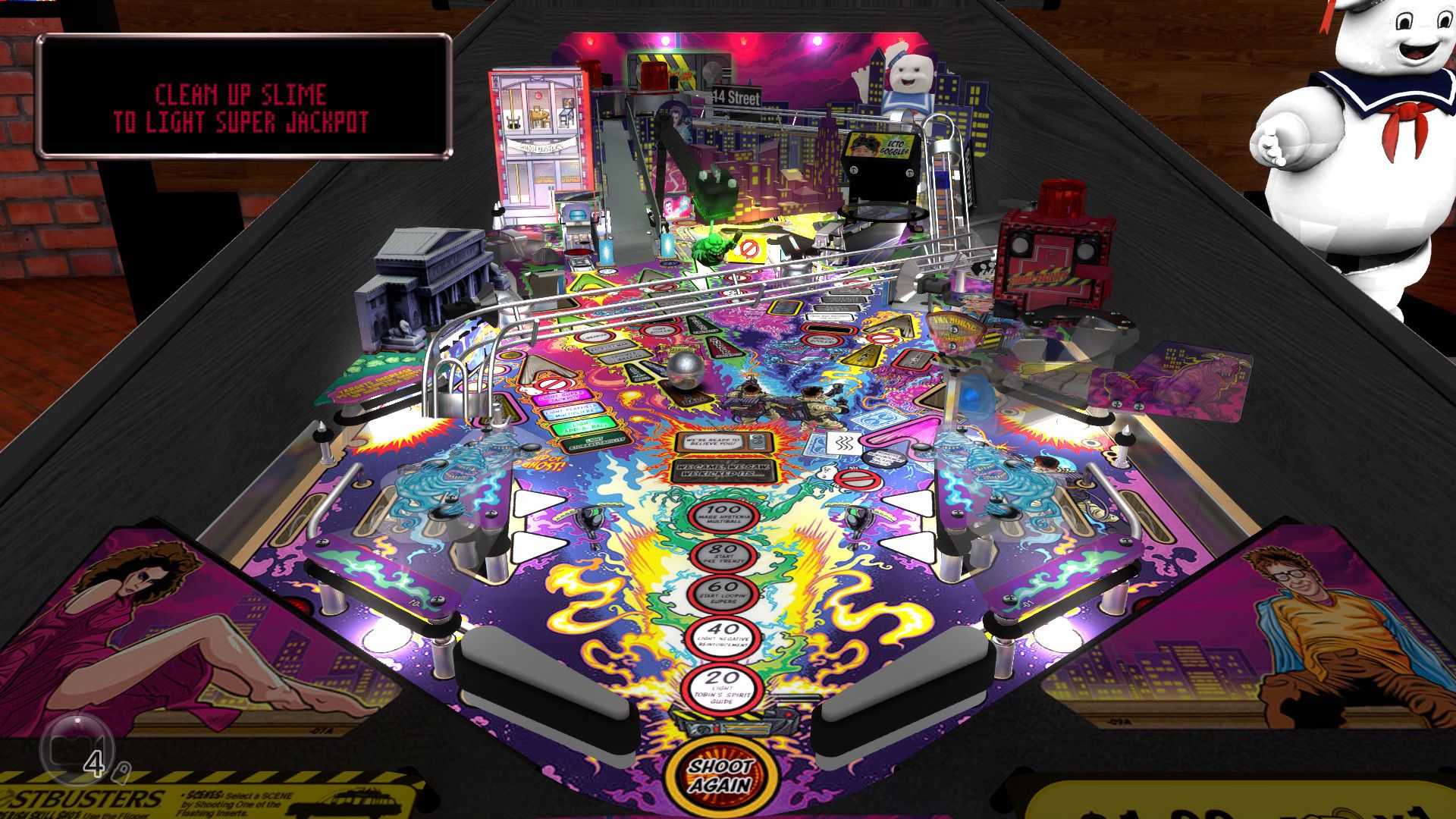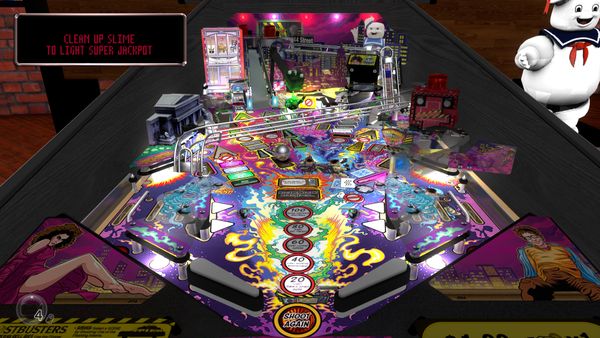 One of the things I got my daughter for Christmas was a Nintendo Switch. This was a bit selfish of me because while I knew she would play it occasionally, I also had my eye on it for awhile. The ability to play games both on the big screen as well as grab and go portable is appealing and I can't deny Nintendo has a lock on a franchise of games and characters that speak to the child in me. I'll never be a Call of Duty or Fortnite guy, give me Mario and Donkey Kong.
I've also been getting more into pinball machines these days, as the last post on repairing a game with 3D printing would indicate, and I became curious earlier this week about the idea of virtual pinball. Sure, I've seen that pinball games exist on these platforms for awhile. What you might not know is that with the relatively low cost of high definition TVs and screens with super low refresh rates people are now building entire virtual cabinets complete with electronic shaker motors and LEDs.
The idea of changing up a game with software and having the entire back box screen and playfield update for that gameplay is pretty wild to me. I'm not there yet but that might be a future build project for sure.
But back to the Switch, there are several popular programs but Stern Pinball Arcade seems to be a good one for Stern games and Pinball FX3 for a lot of the Williams titles (as well as many fictional ones based on major brands like Family Guy and Portal). What is cool is that in addition to playing the real games with realistic physics and gameplay, you call also orient the Switch vertically. So I connected the Switch to a 4K computer monitor I had at home that easily turned vertical and it made for a lot of fun playing Sterns Ghostbusters pinball game.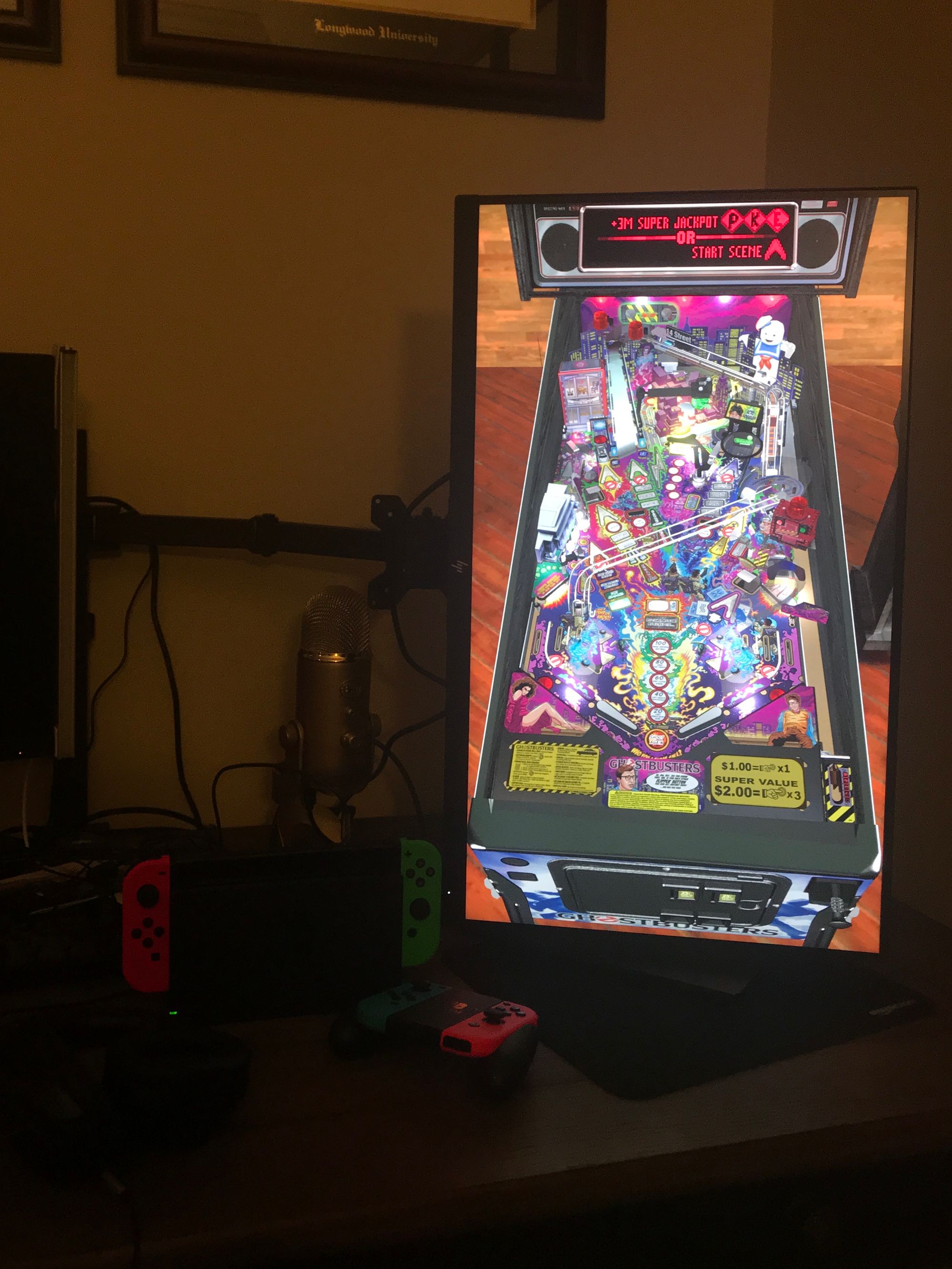 The games give you a lot of view options from a static overhead or angled view to one where the camera moves fluidly with the ball. What I'll be interested in and will be testing out this week is whether the virtual play translates to real world. A local brewery has Ghostbusters and they run tournaments every Wednesday for fun. I've gone once before and had a blast but haven't yet played that one so my only experience is the few hours so far I've put into the virtual one. I'll be curious to see how the physics and gameplay hold up.
The other thing I want to experiment with is that Pinball FX2 is available for Oculus Quest in VR. I have no idea what to expect in VR but I can imagine the viewing angles become much more seamless when the cabinet is just in front of you and you're able to move your head around instead of messing with buttons to change viewing angles. It appears Stern Pinball Arcade is available for Oculus Rift but not Quest or SteamVR yet which is a bummer as I'd love to compare Ghostbusters in VR as well.
All of this reminds me too that I want to play more with Neon Retro Arcade in SteamVR as the whole idea is to be able to walk in a virtual arcade with an amazing aesthetic that fronts an emulation of all the classic game roms you load into it so the sky is the limit on what you can play in your own personal arcade.