Taking the Next Step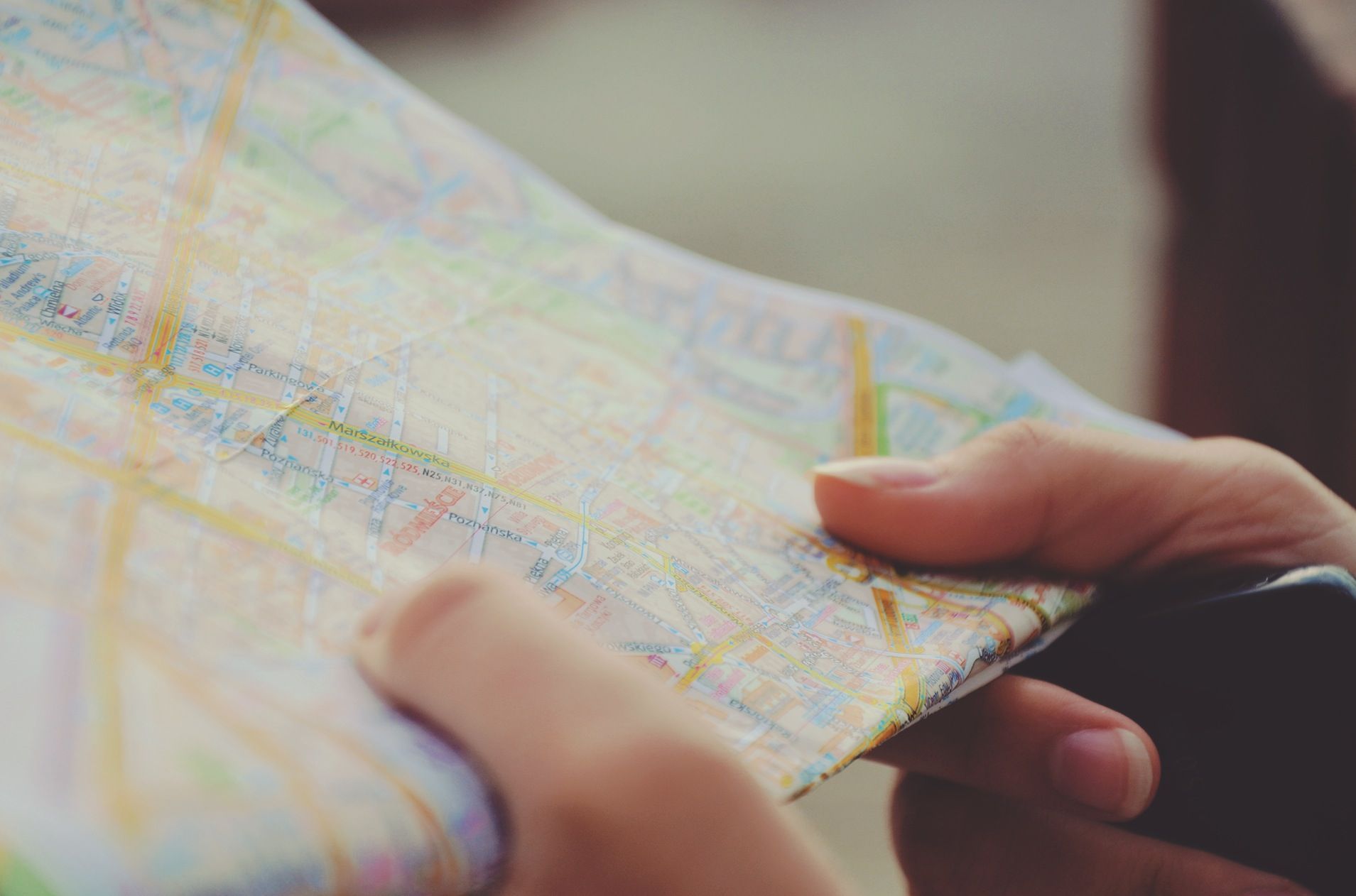 I can rather clearly remember conversations with Jim Groom in the interview and the weeks leading up to it where I'd ask about what my job as an instructional technology specialist would entail. Officially I'd be working with faculty to integrate emergent technology into their course design. That alone would have been a dream job. But Jim was always adamant that DTLT have the freedom to define their focus based on their passions, writing in research and development as a core component of the work plan and encouraging us to find connections between our personal interests and the work faculty could do with their students. "Do you have any experience managing server environments?" he asked at one point, thinking specifically about the work they did with UMW Blogs. Definitely not, nor could I say that was an area I was interested in. After all, I was ecstatic about finally breaking away from traditional IT in my previous position and being a part of instructional technology rather than infrastructure support.
He didn't push it and I so I joined DTLT and began to experiment with a variety of tools. Launching a video podcast around the work happening at UMW and beyond called DTLT Today allowed me the opportunity to think about livestreaming using Wowza and was my first foray into Amazon Web Services. Alongside George Meadows in the School of Education we began playing with 3D printing and later collaborated with Rosemary Arneson in the Simpson Library to launch the ThinkLab, a makerspace that would serve to expose emergent technology and STEAM principles into the liberal arts at UMW. And of course UMW Blogs was a core tool that I along with the rest of DTLT often used as a platform to build experiences for the faculty we were working with. I couldn't have dreamed of a better job between the people I got to work with and the opportunities I've had in the past 3 and a half years. What could be better than that?
7 hours @dreamhost downtime finally get email response to help request, parroting status page info. My sites still down #dreamhostnightmare

— Alan Levine (@cogdog) January 29, 2012
@timmmmyboy @cogdog and so i think once again about a server commune cc @dlnorman

— dave cormier (@davecormier) January 29, 2012
@davecormier @timmmmyboy @cogdog MediaTemple's Dedicated Virtual Server Hosting looks perfect for hosting co-op use http://t.co/fVdPNB17

— D'Arcy Norman (@dlnorman) January 29, 2012
@timmmmyboy @alanliddell I wonder if I can convert my @mediatemple GS account to dv to get us started on the co-op…

— D'Arcy Norman (@dlnorman) January 31, 2012
@cogdog I'd like to see DTLT offer this for students next go around with #ds106. Number of students makes it worthwhile.

— Tim Owens (@timmmmyboy) January 31, 2012
Just registered http://t.co/peLMSQur with big things to come. Let the server commune rise! #domainofonesown #bagsofgold

— Tim Owens (@timmmmyboy) February 15, 2012
One thing you should know about me and how my brain works is that when I like an idea, I tend to immediately get impatient and want to put it into action immediately. I'm a poor person to work with if you're good at thoughtful planning and slow release cycles. In early 2012 as the result of some Twitter discussions around major downtime Alan Levine was having with Dreamhost, I started thinking about the idea of a shared server space for web hosting filled with my closest friends on the web. The experience needed to be as good as common web hosting with a control panel for each user, but with economies of scale surely we could stop paying over $100/year each and invest in a central....something. I wasn't a server admin so what did I know. But D'Arcy Norman was using MediaTemple at the time and found out you could run a virtual server that included the necessary software to bill and provision accounts that were segregated with their own control panels. It seemed like the perfect opportunity to play and I even saw the potential of doing something like that with students instead of requiring them to each buy their own hosting plans like DS106 was doing at the time. So I dove in head first and registered a domain for Hippie Hosting and decided I'd do my best to help push that idea forward as best I could.
The original idea was that our server would be managed by all of us, sort of like a commune, with shared responsibility. In hindsight that wasn't realistic since the majority of folks who wanted to be a part of it had no server expertise and having large groups of managers with full control of everyone's stuff was a bit like too many cooks in a kitchen (not to mention the unease in terms of security). But D'Arcy and Alan were crucial comrades in this adventure, helping to fund the box and play sysadmin with me when necessary. I learned a ton over the next year and half keeping Hippie Hosting alive and using it as a model to bring Domain of One's Own to bear at UMW. The tools I learned while fighting WordPress hacks and hardware failures equipped me to play a closer role in supporting UMW Blogs as well. Before I knew it I wasn't just playing "sysadmin" on internet TV, this was real. And I was having fun!
In July 2013 Jim received a Shuttleworth flash grant from David Wiley. These flash grants are given by existing Shuttleworth fellows and have no strings attached, it's basically seed money that someone can use to invest in pet ideas that could use resources to become something better. Jim told me he wanted to take what I had done with Hippie Hosting and Domain of One's Own and finally build something that other schools and faculty could use. Remember when I said I was having fun? It's worth mentioning that Jim brought this idea to me on the heals of my return from a vacation where I had spent the majority of the time dealing with severe downtime on Hippie Hosting as a result of hardware issues. I was not having fun and even had thoughts about how I could break ties to the whole thing and move on. But my brain is way more powerful than my common sense and I couldn't help but immediately start dreaming of the possibilities with more schools and courses thinking about this stuff on a larger scale. I immediately said yes and got to work. Two weeks later we opened Reclaim Hosting with the idea and an interest form. In mid-August we opened signups and immediately saw a community begin to form out of a need that wasn't previously being met. By February we hit 1,000 users and I was blown away by how this was starting to take hold. When we launched it Jim wanted to pay for everything from the grant, which wasn't actually feasible. So I told him we could definitely cover the hosting if people paid for their domains (we even had to borrow some money from folks for the first month in order to provide domain registrations). I was concerned about people getting comfortable with the idea of it costing nothing though (since in reality we were subsidizing the cost considerably and basically running at cost) so we were vocal about that subsidy and promised the community that we'd launch permanent pricing a year later. So in late June we officially announced our pricing going forward, $25/year still got you a free domain and web hosting. It was still extremely affordable which was my ultimate goal, but it finally made this whole thing more sustainable.
To say we've had a busy semester at UMW would probably be the understatement of the year. DTLT underwent a complete reorganization, launched a Digital Knowledge Center, moved to a brand new building, and played a crucial role in the management of that building with many of the spaces and needs needing work from day one. Meanwhile I was doing my best to also balance the work of Reclaim Hosting which was continuing to grow at a rapid pace through word of mouth. After working during the day I'd spend many evenings, nights, and weekends doing support and building on the service. Making sure people felt they were being taken care of was my top priority and even Jim didn't understand how I was able to seamingly be 5 places at once answering support tickets before he even saw them. A lot of folks tend to think there are a team of folks manning the support of Reclaim Hosting, and in reality it's always been Jim and I. Here's a screenshot of the last 3 months from our ticketing system that tells a pretty good story by itself: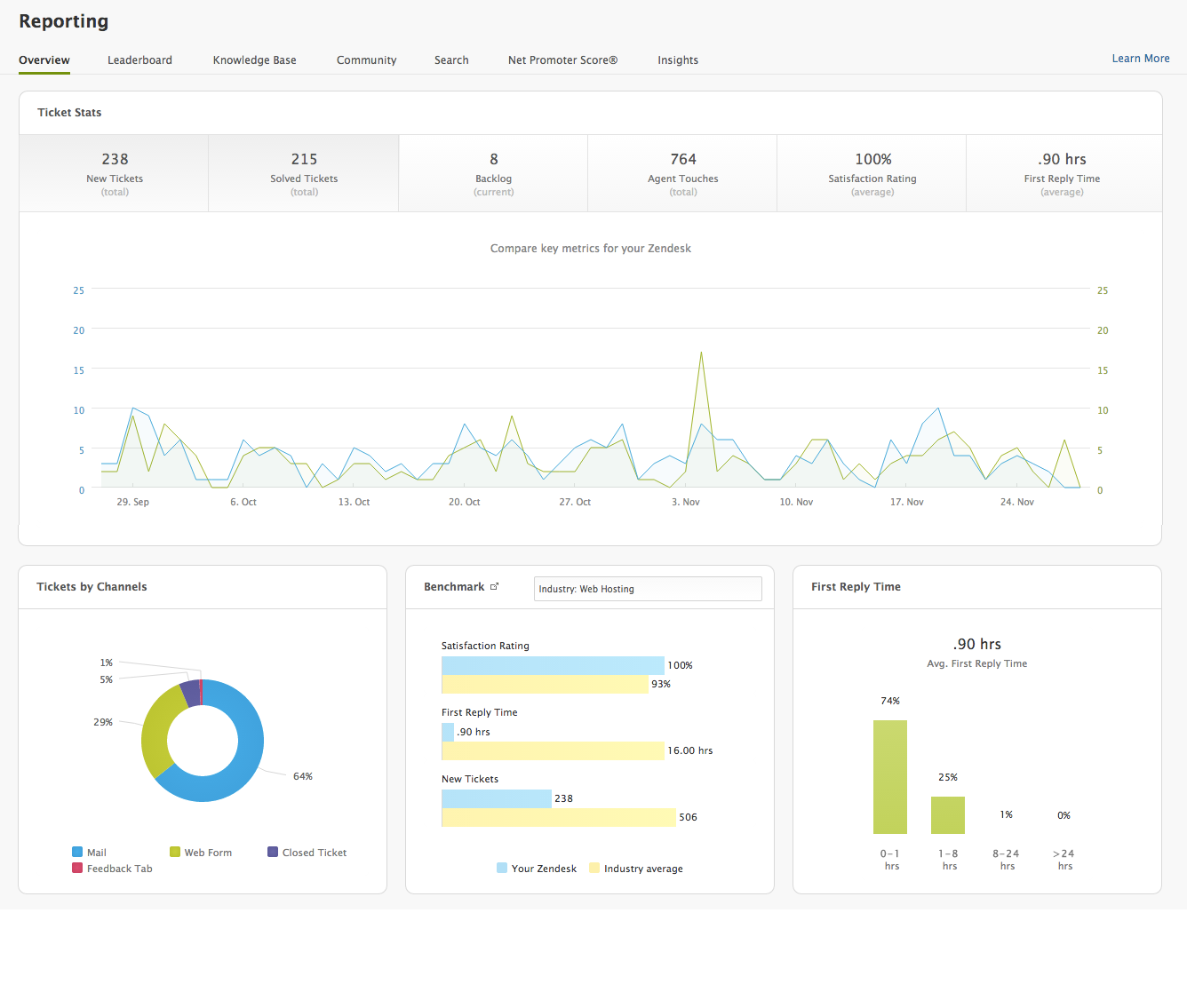 This was clearly no longer a hobby or side project. And meanwhile with updated pricing it had become easier to invest in resources that helped the system run and gave us flexibility to experiment with new ideas. Last month Jim and I decided to start announcing many of the things we had been thinking about and working on as a series of Ten Reasons to Reclaim which is a direct result of those resources. Nothing that we've done up until this point would have been possible without the support of the community who believe in this idea and value what we're doing. Jim and I have never paid ourselves, instead running it at cost for a year and investing any profit back into the service. But this issue of growth (which is a great issue to have!) was clearly going to require human resources if Reclaim was going to take the next step.
After talking about it with Jim and going over the numbers with our accountant, what before seemed a distant possibility is suddenly a reality, and I'm ready for it. I've given my notice at UMW and after the Christmas break I will begin working full time for Reclaim Hosting, putting my full energy behind the company and this idea that Jim and I believe in and that the community has supported from day one. While my departure from UMW is bittersweet given the close relationship I've built with my colleagues in DTLT and the faculty I've been able to work with, the ability to have impact with what I do on a global scale as a part of Reclaim and personally drive myself to accomplish great things for years to come is an opportunity I can't pass on. That idea that started with a conversation on Twitter and merged with dream by Jim has grown to over 3,500 people today with schools from all over the world starting to take notice. And this story has just begun...