Super Soccer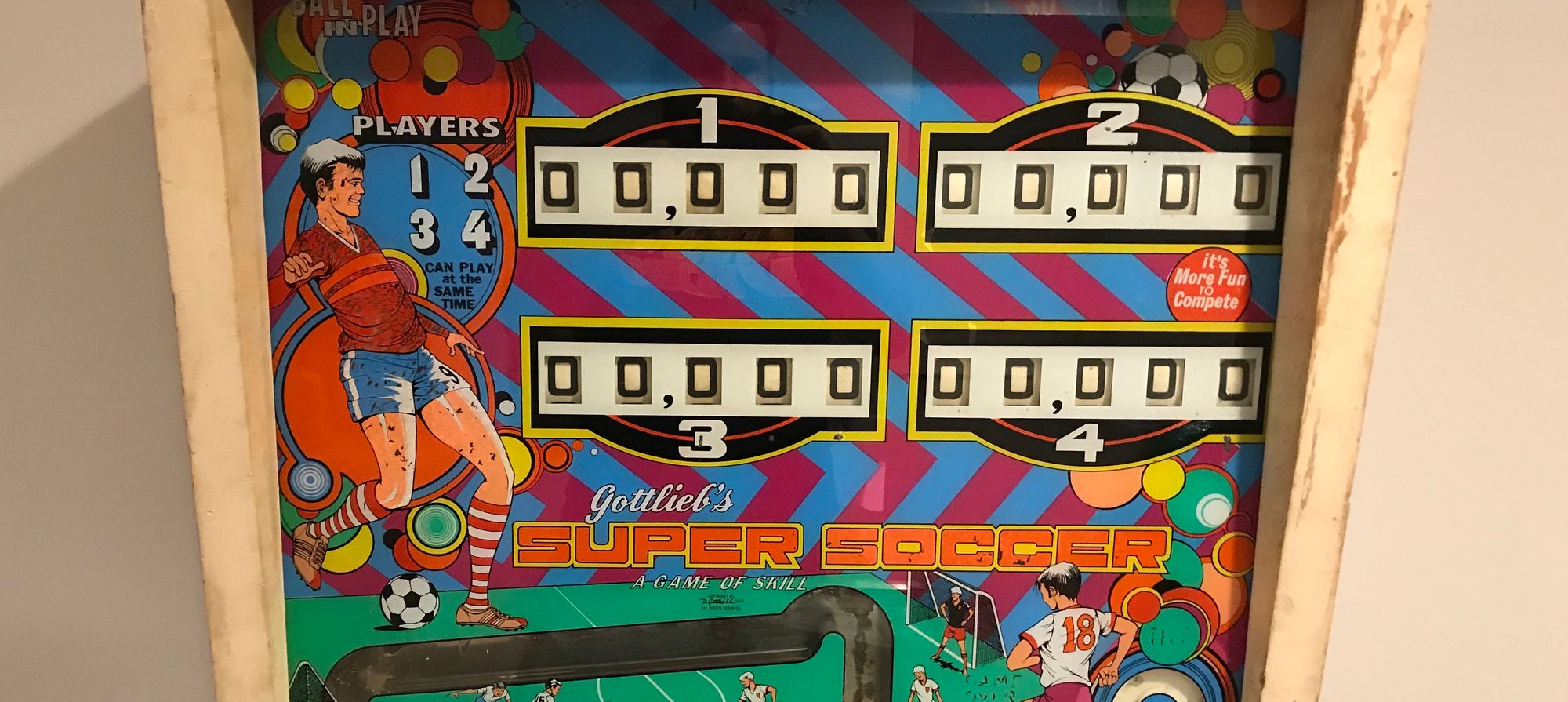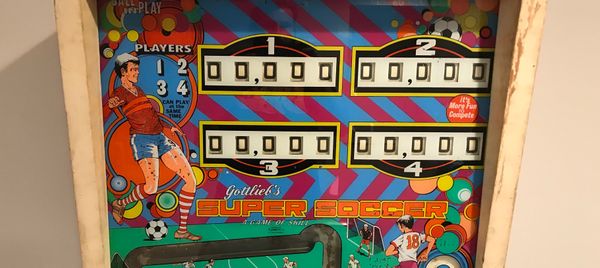 I knew after I started playing pinball late last year that I had been bitten by the bug. It started with us needing a few pinball machines for the arcade to help balance out the video games. I got the chance to grab Back to the Future and Teenage Mutant Ninja Turtles as a pair up in Maryland and jumped on it, not because they are shining examples of pinball, but because the themes alone are just plain fun and fit right in with our space.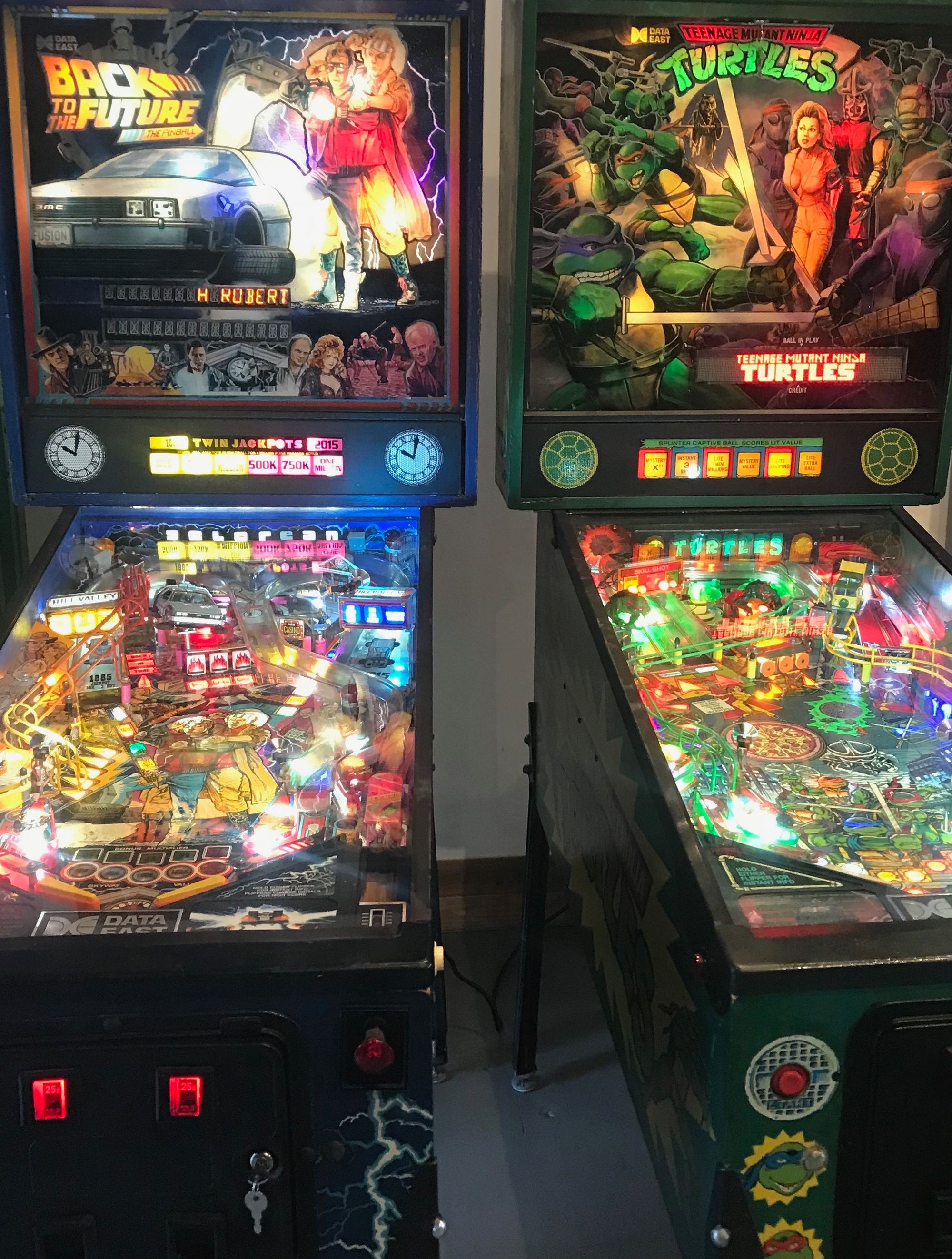 I started attending a local pinball tournament that's held weekly at my favorite brewery here in town, Maltese Brewing. A tournament sounds intimidating but the experience is anything but and I was met by a lot of people excited about what we were doing and just plain friendly. As weeks went on I got better at playing pinball, and we got a few more games in the space. Stranger Things, Ghostbusters, and Total Nuclear Annihilation to be exact.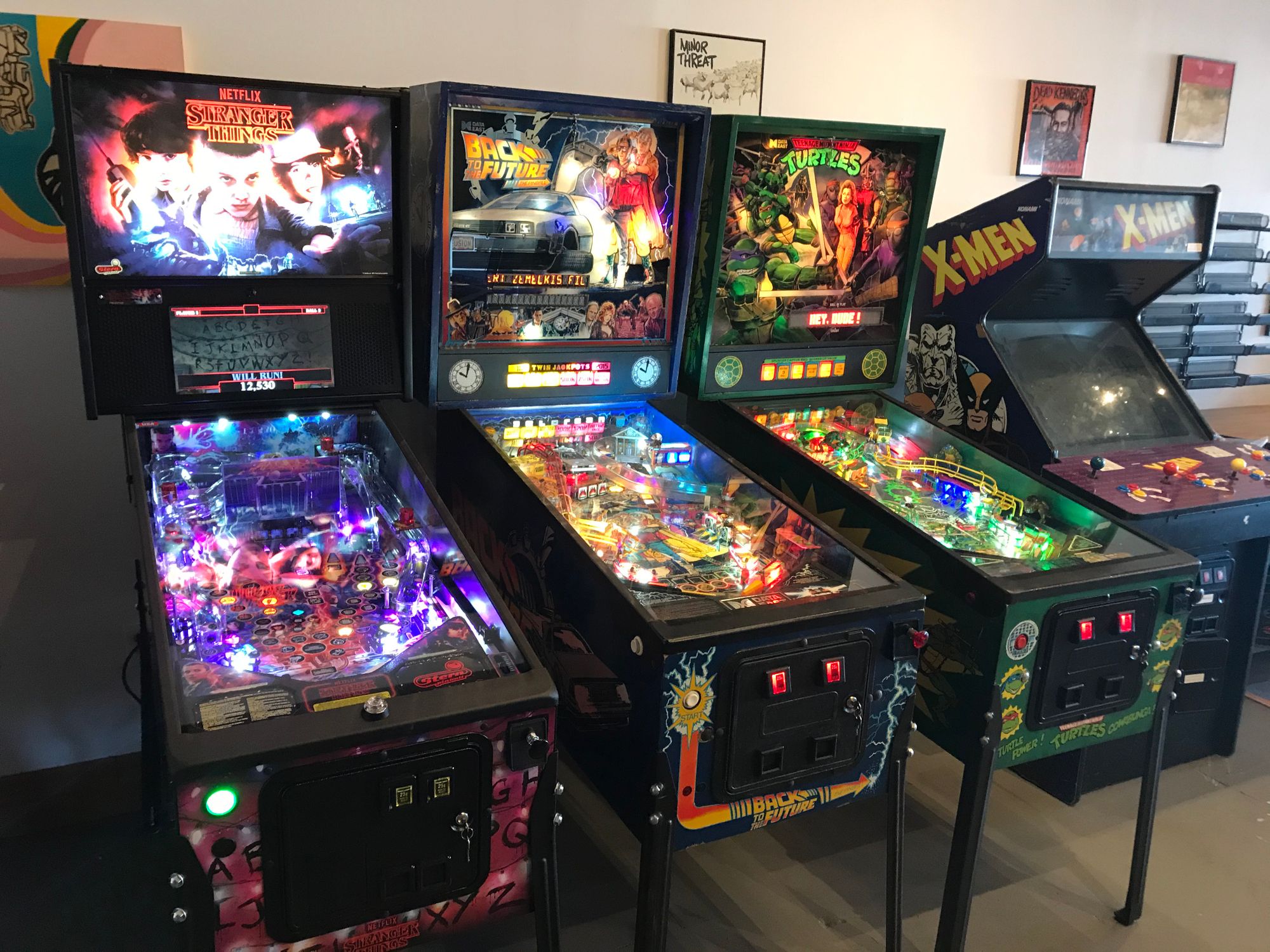 It's been a blast learning not only how to play pinball but also how to do repairs on them. It's the name of the game with old and new machines alike and I've learned to not be intimidated by it, though I'd be lying if I wasn't a little overwhelmed seeing the underside of a pin for the first time.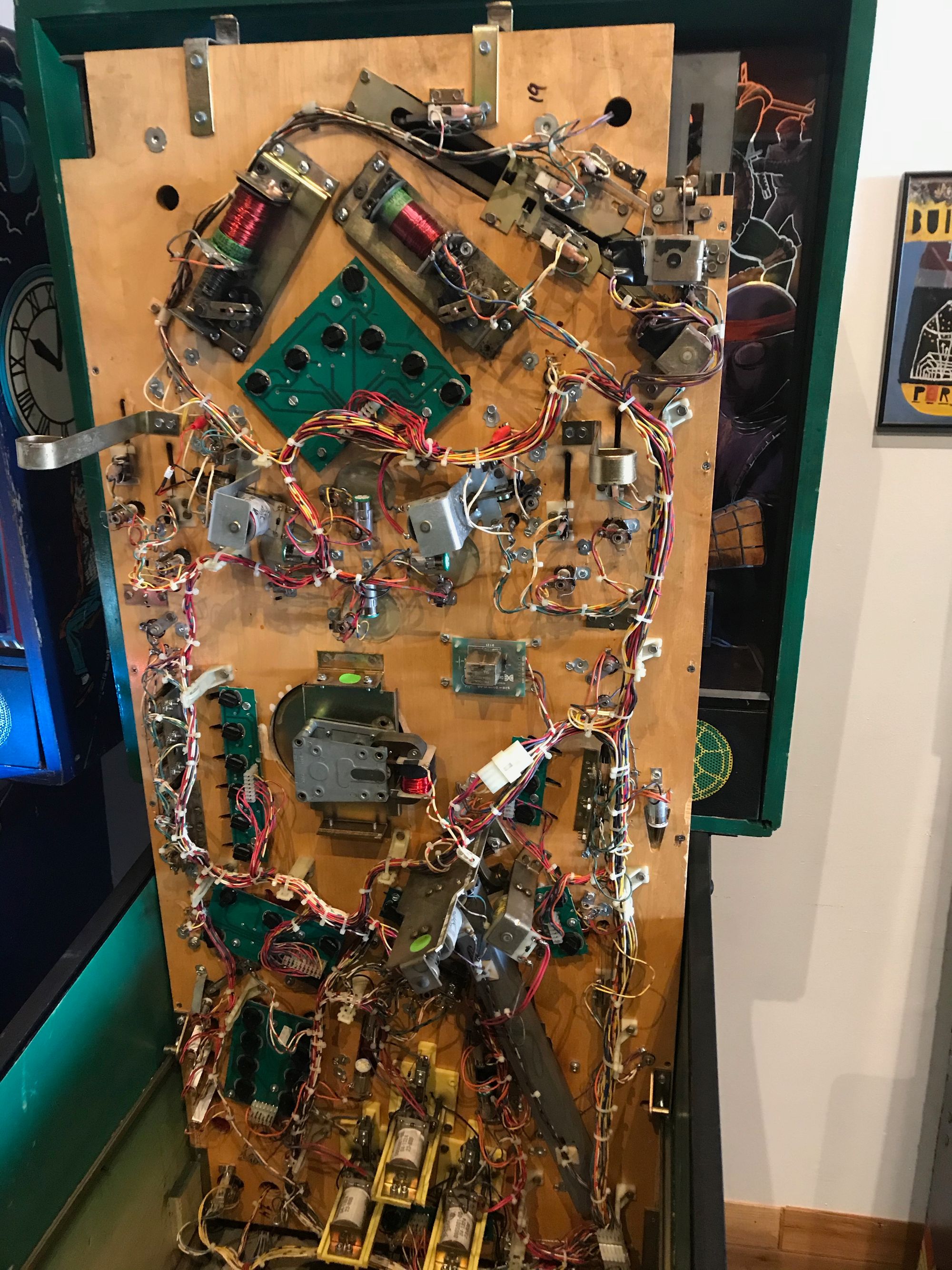 I've also signed up for a major tournament called Pinburgh that is happening this summer in Pittsburg, PA. There will be 1,000 players and over 400 pinball machines. It's part of a larger expo there called ReplayFX that includes everything from pinball and arcade to console and eSports. I'm sure it will be an absolute blast. The tournament sells out every year apparently and this year was no exception with the site going dark after literally 30 seconds of hammering it. I got lucky and picked up tickets for me and a few others by grabbing them as they became available when peoples carts timed out, but it was a mad dash for sure. One of the interesting things about that tournament is that you play games from all different eras from the 60s/70s electromechanical (EM) style, to solid state games of the 80s and 90s and modern pinball machines from 2000s onward so you really get an experience that levels you across so many different styles.
I've been mulling the idea of having a personal collection now and I hadn't really had the opportunity to play an EM pinball machine as of yet. A big benefit of those are they are quite old which means for the most part unless it's a collector-quality restoration they can be had for decent prices. As luck would have it Facebook must have been spying on my brain because just this weekend an ad popped up for a guy right here in town that was selling a 1975 Gottlieb Super Soccer for just $720. Score! The pin is play-worthy but will need some tuning up, which is just fine by me. I didn't want a "project box" so to speak, I wanted to be able to play the game but I'm also not afraid of fixing up stuff here or there and it will also give me a chance to better understand this style of machine which is arguably where it all started.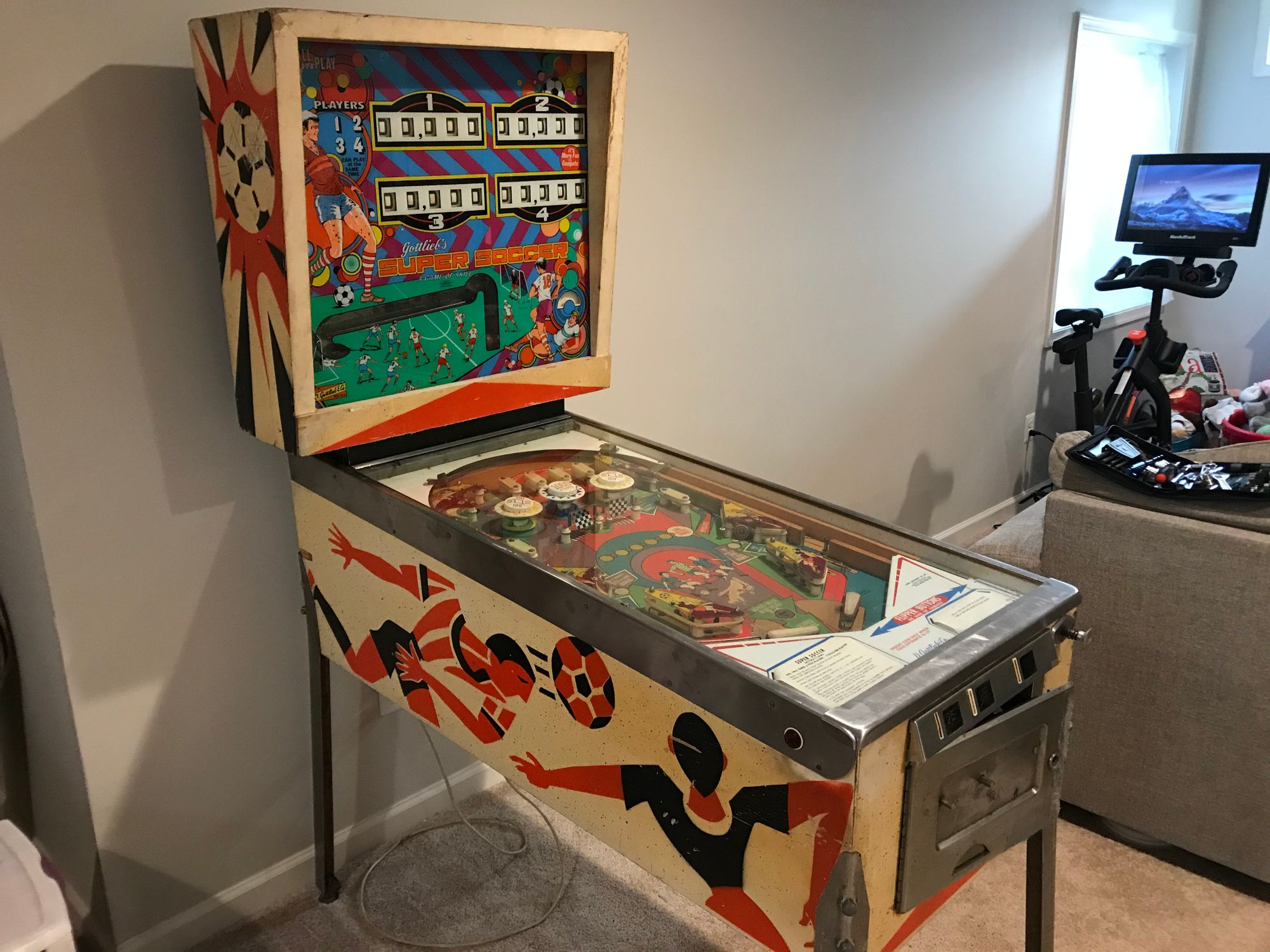 Super Soccer is the 4-player version of "Soccer" made by popular pinball manufacturer of the time Gottlieb. It's got a little bit of everything with pop bumpers, kick out holes, 2 spinners central to the playfield, and a mechanic where as you earn bonuses red balls are collected in the backbox that are calculated at the end to add to your score. As with most all of the games of this era there are lots of chimes as you earn points and the scoring is the spinning real on the backbox. I absolutely love the physicality of these machines, perhaps something that has drawn me to pinball more generally. I'm looking forward not only to cleaning this game up and getting it working 100% (the scoring, ball mechanics, and a few lights and rubbers need some work) but also turning this number #1 machine into one of many as I build out a personal collection of my own to complement what we're doing at Reclaim Arcade.