Building Reclaim Studio: Lighting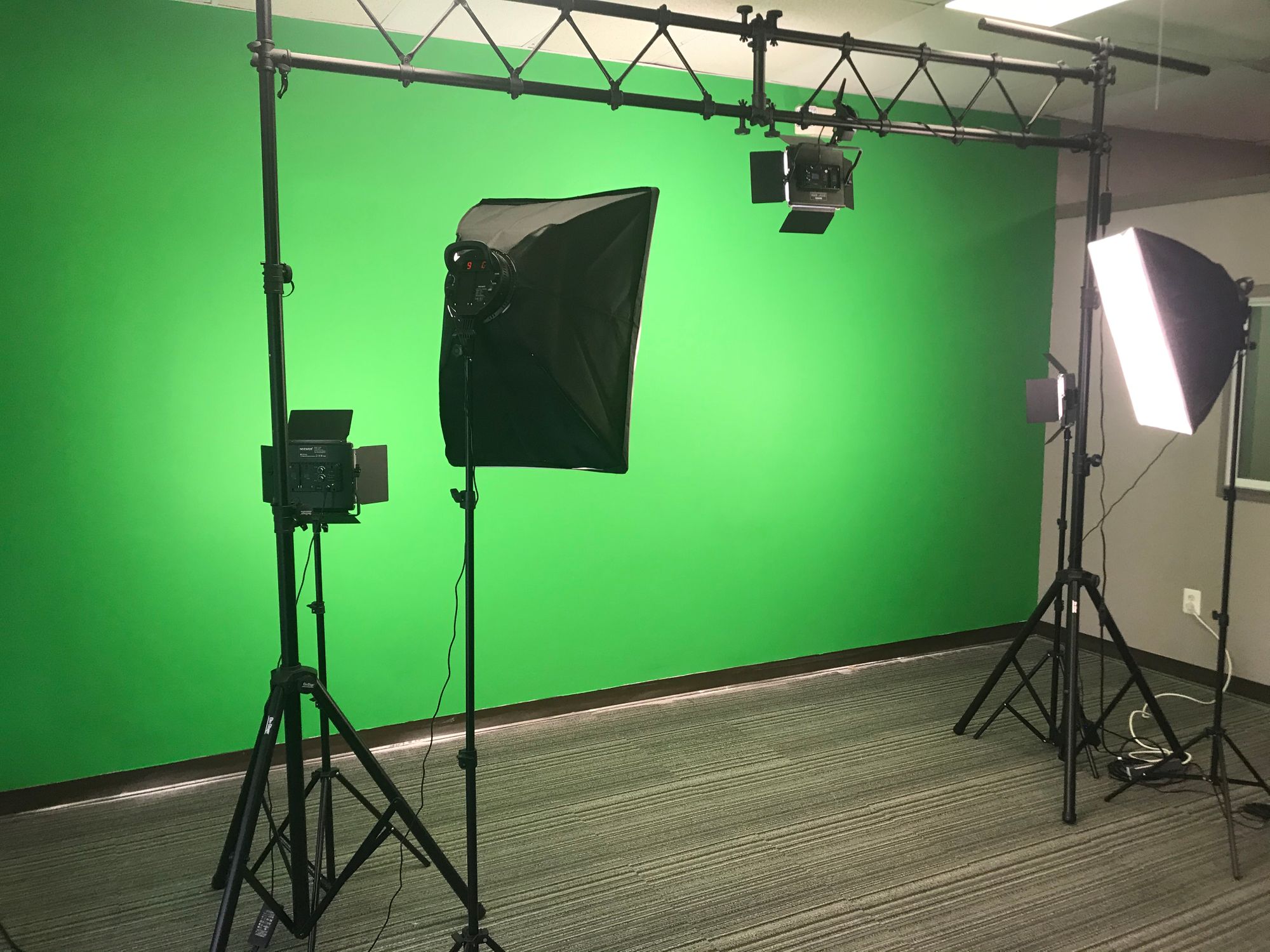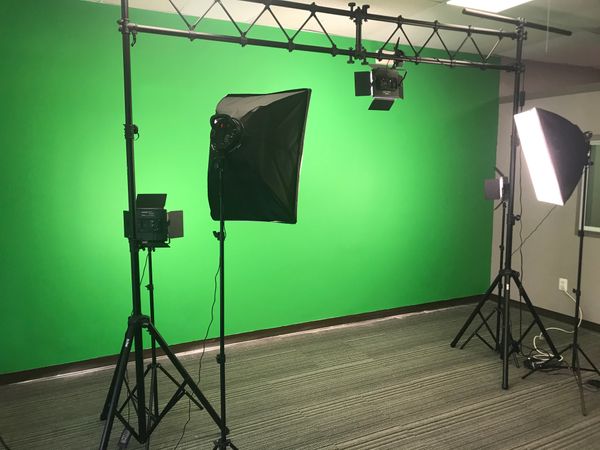 One of many takeaways from a conversation with Andy about the studio is that video quality is dramatically influenced by lighting and audio, perhaps moreso than camera quality. In other words if your audio is clear with a good mic, and lighting is well balanced, you can make a cheap webcam look great and vice versa a top of the line camera with poor lighting and audio will never do the video justice no many how many megapixels you're working with.
There are two areas to think about when lighting for a video, the foreground and the background. Given we're working with a green screen the name of the game is to get that thing lit in a way that reduces the chance of shadows. Using green screen paint helps already by reducing the chance of wrinkles on fabric. To add to that I purchased 3 of the Neewer LED Video Lights, 2 that came with stands and one that I would be mounting overhead on a T-bar structure.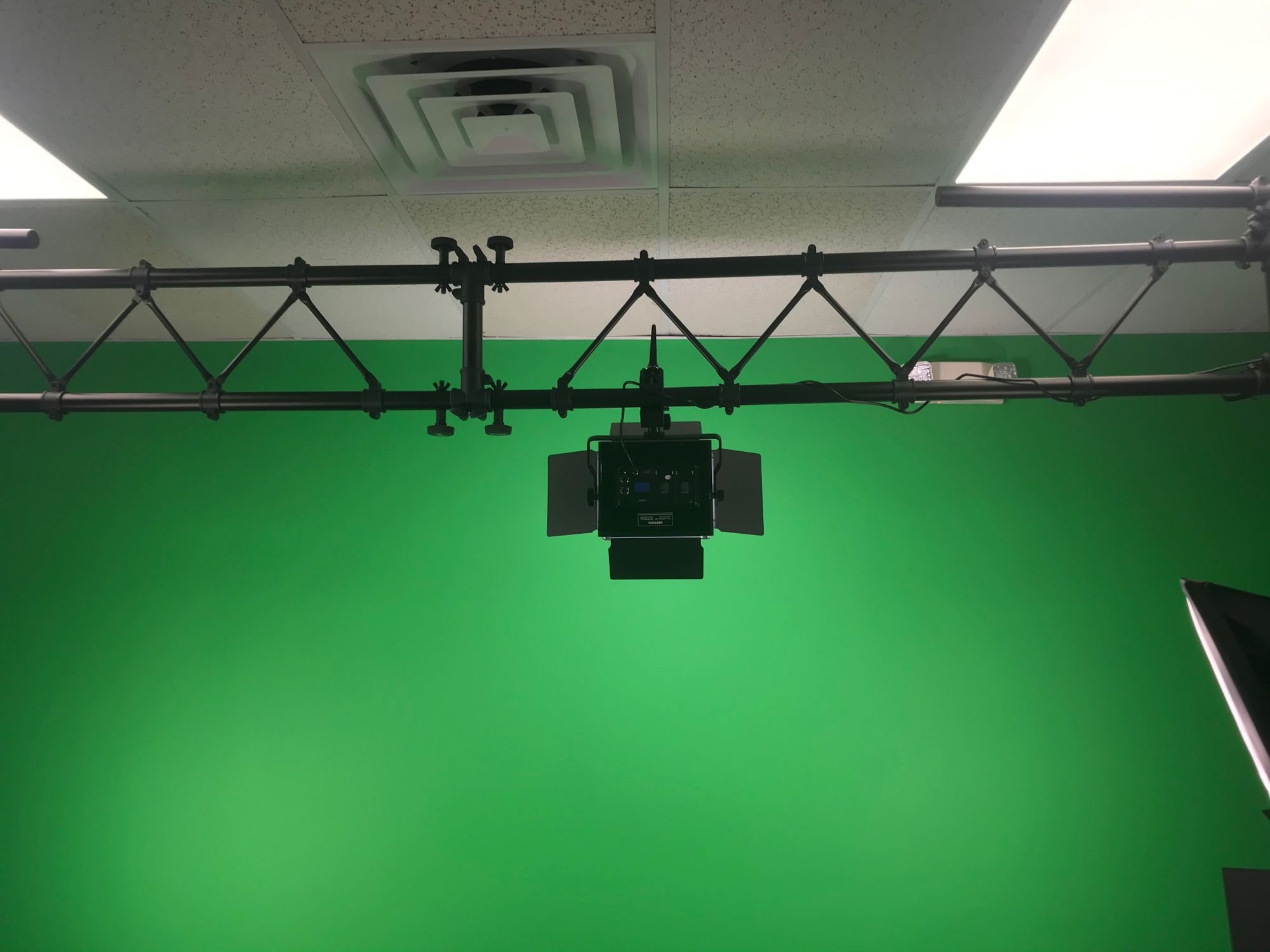 These lights allow you to control whether you want warm (yellowish) or cold (blue/white) or a combination of the two as well as brightness levels. For the truss mounting I went with a 15' truss connected by two large T-bar tripods, basically a large DJ type setup. I kinda regret not going 15' as I think the space would support it so I may update that later to see if I can add another 5' in. That allows me to mount the third light from above for a wall wash.
For the foreground I went with two fairly inexpensive softbox lights in a kit that came with the stands. Nothing special other than that these are LED as well, same brand Neewer so similar controls on light temperature (warm/cold) and brightness. By the way, all of this stuff can also work on battery power if you're thinking of remote photo/video work.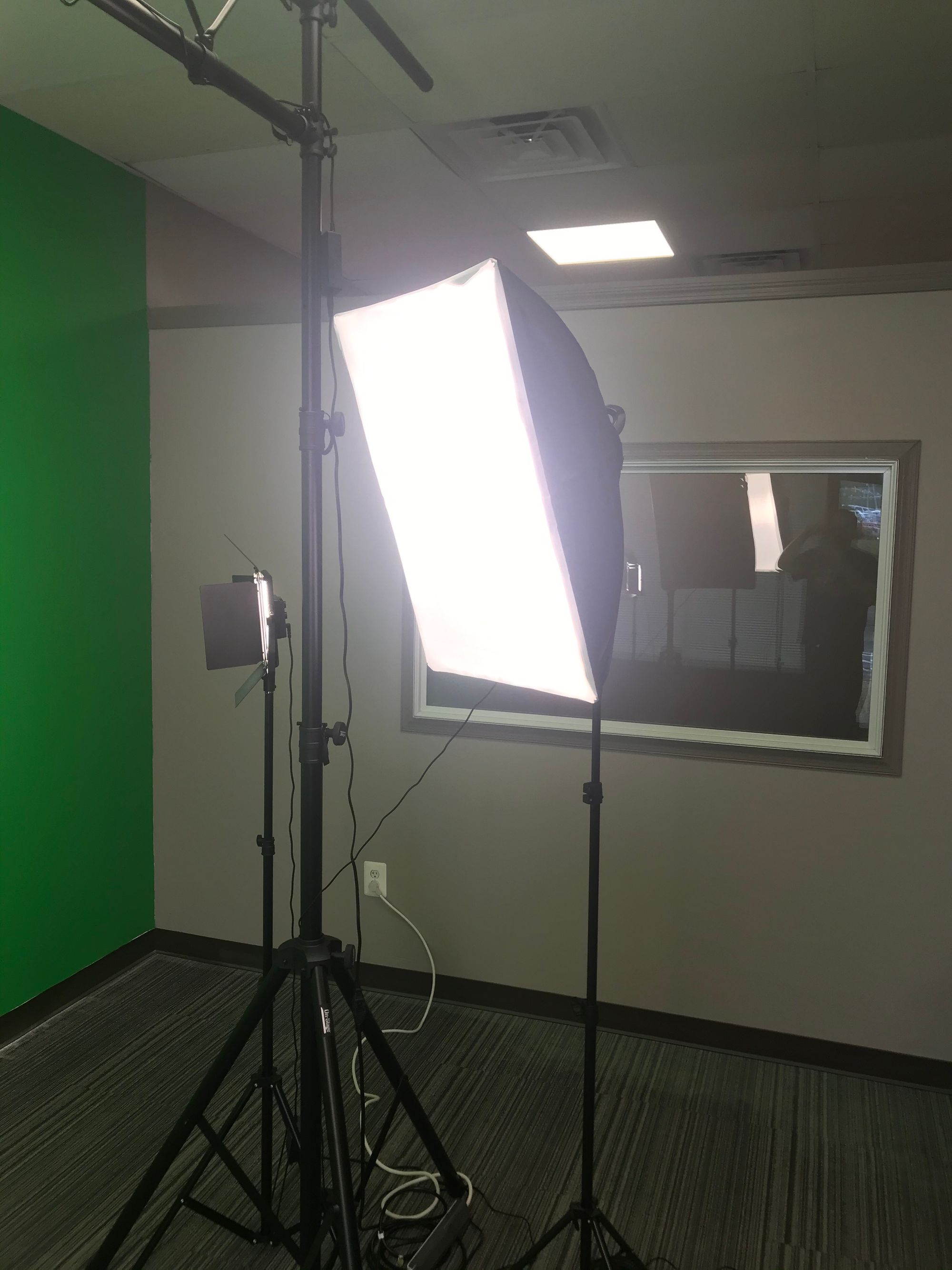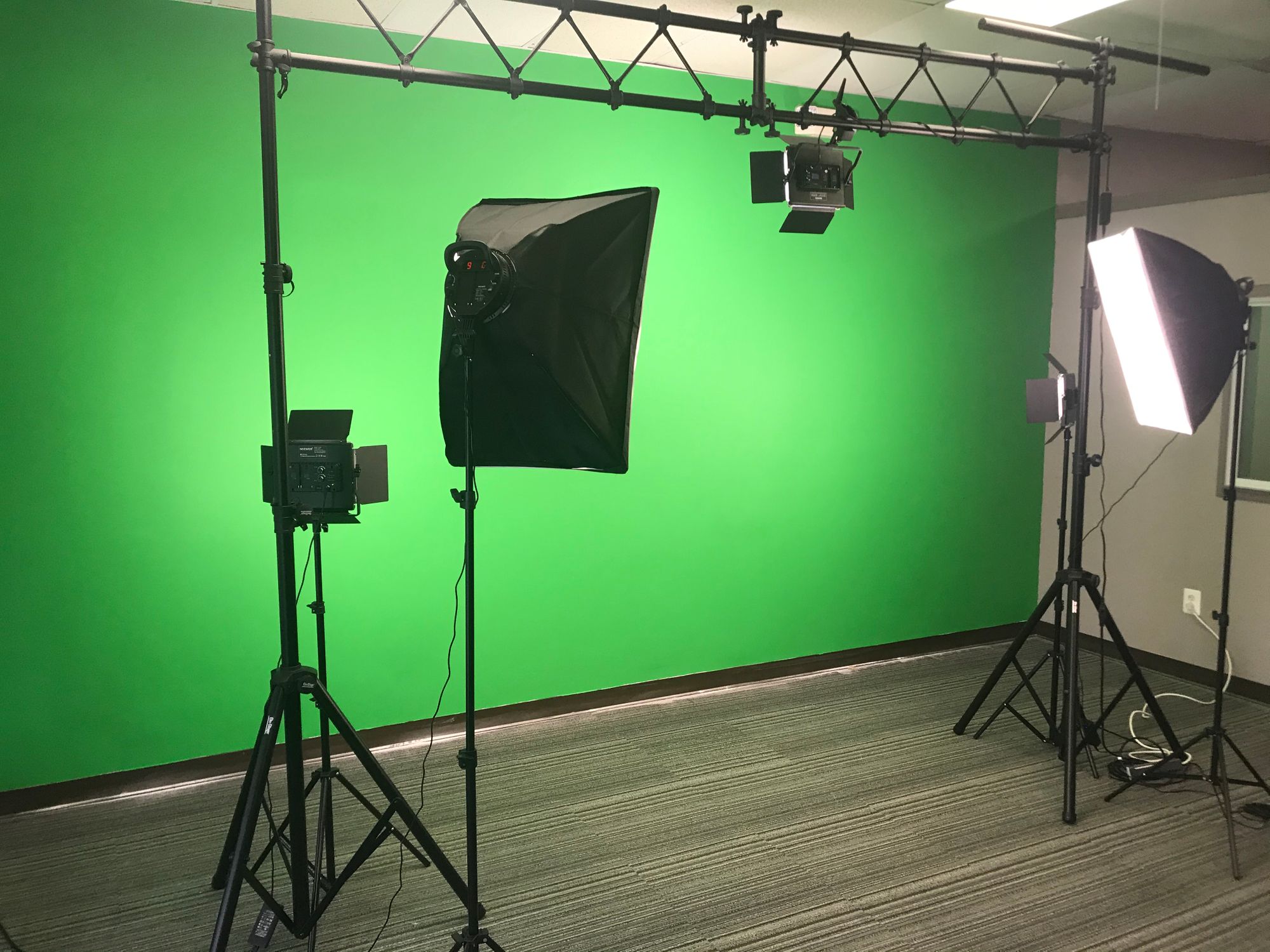 I like that all the lights feel nice and bright and not heavy, nor do they heat up too much given we're working with LEDs. The softbox lighting is not overbearing to stand in front of and the lighting on the wall ensures that you can get a great even chromakey into the switcher or when using virtual backgrounds in Zoom and other software.
Seeing is believing so here is yours truly taken with the front-facing camera of an older iPhone in front of the green screen. The first image was with no lighting turned on other than the overhead fluorescents and the second image is with this lighting rig.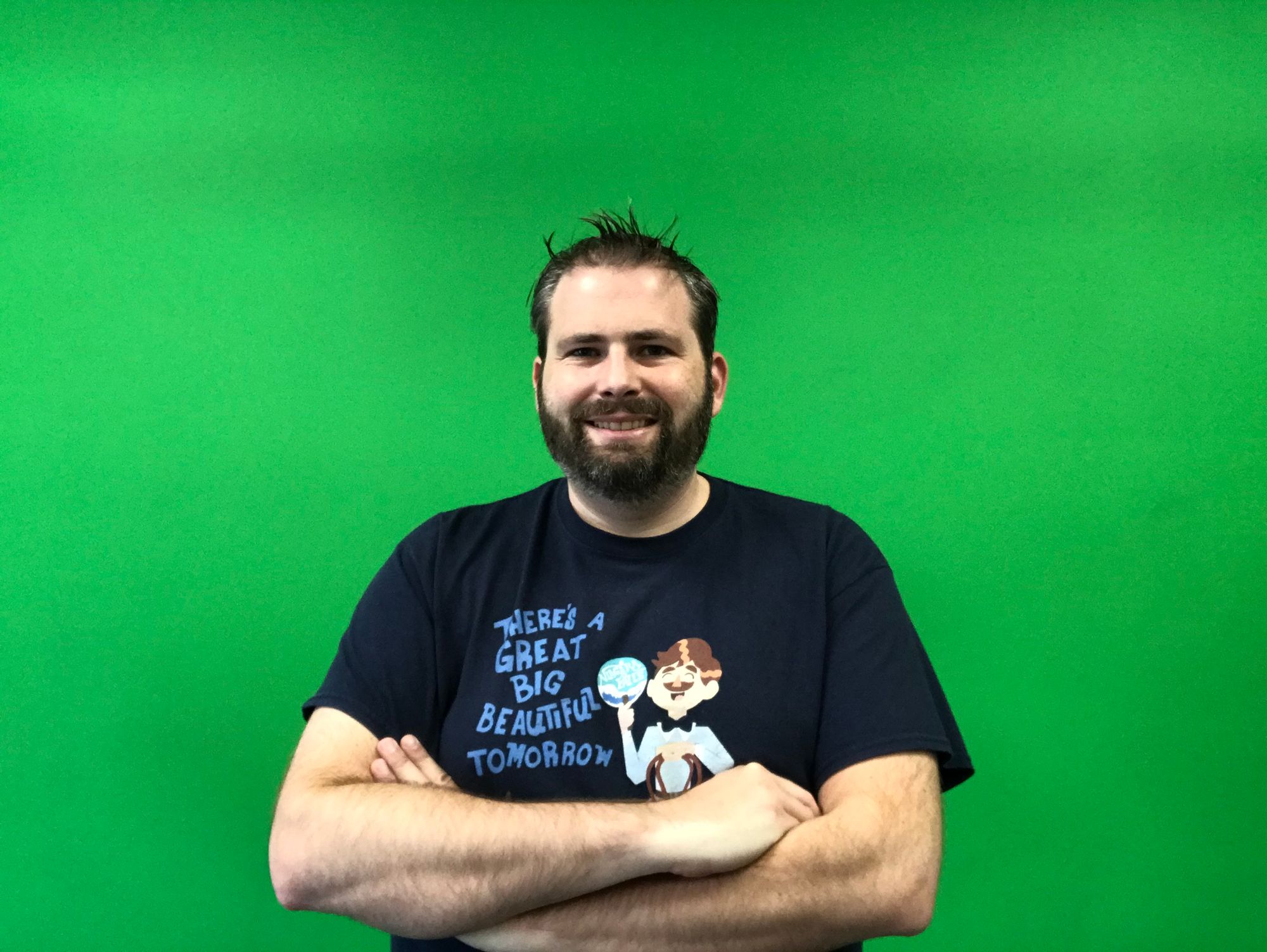 I'm sure the iPhone camera is also adjusting that background and I can probably dial in the wash to be less inconsistent, but you can tell just how much of a difference light makes on the overall quality. It can really take a regular old webcam or phone camera and take it up to a whole different level which is awesome to see and will be important when working with the green screen here in the studio.
In the next post I'll be talking about what we are doing to address audio.